The Fight for Live Outdoor Music
at Captain Garo's Redfish Inn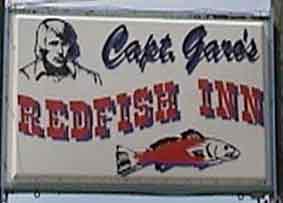 Restaurant employees and patrons stage protest
in support of live outdoor music in Brevard County
Captain Garo's Redfish Inn, located in the unincorporated Sharpes community of Brevard County, Florida, has been at the center of a battle over live music. Some folks believe this to be a vendetta against Charlie Watzke, the owner, for standing up for his right to operate his business in a reasonable manner he sees fit.

Charlie Watzke says the protest is meant to challenge an old county law which states that homeowners and businesses in Brevard County must have a permit to play music outdoors, an ordinance which is being unfairly applied to his eatery in the form of sheriff's deputies arresting him and his employees for complaints that the music coming from the property is loud and disturbing the peace.

Charlie Watzke,
Owner of Captain Garo's Redfish Inn
An deputy who was off-duty was fired from his job after creating a scene at Captain Garo's on November 11. An investigation by the sheriff's office found he used vulgar language, improperly flashed his badge and lied to investigators when questioned about the incident. The deputy was later rehired as a bailiff.
It is this incident which has led many people including a county commissioner to believe the selective enforcement of an otherwise forgotten county ordinance to be a personal vendetta directed towards Charlie Watzke and Captain Garo's Redfish Inn.
The Protest Pictures