Customized
Jerry Daze 2002
badge
These souvenier badges were made available
at the Jerry Daze 2002 show. Because these
badges sold out during the show and due to
emails recieved asking for them, I have
run another batch.
Pictured below are examples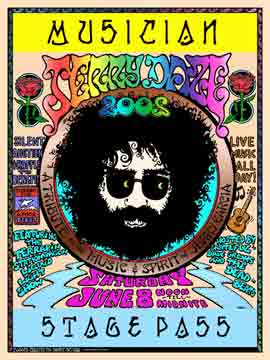 badge issued to musicians
at Jerry Daze 2002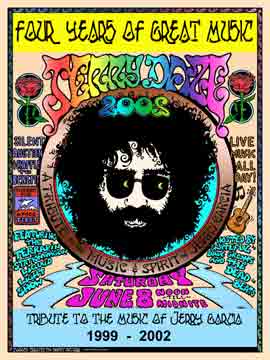 Regular Souveneir Patron Badge.
This is the badge you will be sent
if no custom text is specified.
What you get is pictured below.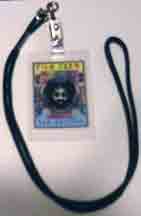 email me your order and I'll reply back
with payment and shipping details.
Costs are:
Regular badge - $8.00
Custom badge - $10.00