Hey now!
Welcome to the shop.
Feel free to look around and make yourself at home.
There's pics and flicks to look at, a chalkboard
to share your thoughts, discuss your project, and
see what else is out there.
what would you like to know about?
clicking the text on the picture below
will open a link in a new window.
keep this page open to find your way about the place.
be kind to the Company car. it is old.
<!-map from hell follows->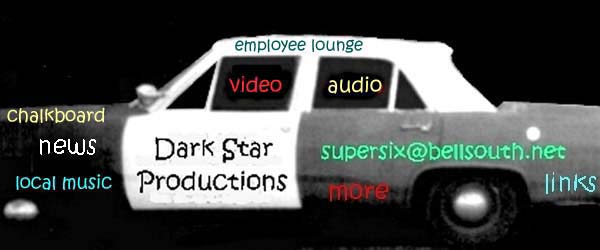 this page displays at the resolution of your choice.
website and contents copyright 1999-2003
Dark Star Productions.
contents supplied from other sources is the property of and
copyrighted by that source; not the shop or its inhabitants.
be good and respect the nice peoples copyrights.
thank you.